Unsurpassed sleeping comfort with a personal touch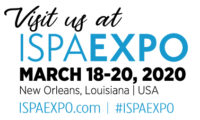 A&S Innersprings USA at ISPA EXPO 2020
We are looking forward to meeting you at booth no. 1707.
Introducing A&S Innersprings USA: a new name that represents a visionary partnership in the field of sleeping comfort. It combines, exclusively for the North American market, the skills and experience of AGRO and Industrias Subiñas – two leading international players in the world of innersprings.
We are looking forward to a continuous expansion of both capacities and product portfolio in the near future. If you want to develop a long-lasting business relationship characterized by close cooperation and individual service look no further then.
A&S Innersprings USA – providing unsurpassed sleeping comfort with a personal touch.